Copyright
©2006 Baishideng Publishing Group Co.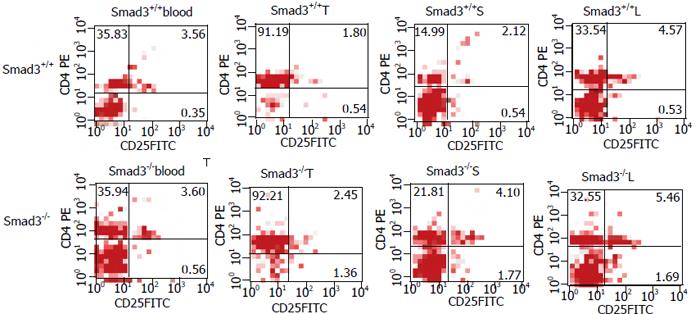 Figure 3 Percentage of CD4+CD25+ T cells in peripheral lymphoid tissues of Smad3+/+ and Smad3-/- mice.
PBMC (blood) or single-cell suspensions from thymus (T), spleen (S), and lymph nodes (L) were prepared according to "MATERIALS AND METHODS", co-labeled with PE-anti-CD4 and FITC-anti-CD25, and then analyzed by FACScan.
---
Citation: Wang ZB, Cui YF, Liu YQ, Jin W, Xu H, Jiang ZJ, Lu YX, Zhang Y, Liu XL, Dong B. Increase of CD4+CD25+ T cells in Smad3-/- mice. World J Gastroenterol 2006; 12(15): 2455-2458
---