Copyright
©2005 Baishideng Publishing Group Inc.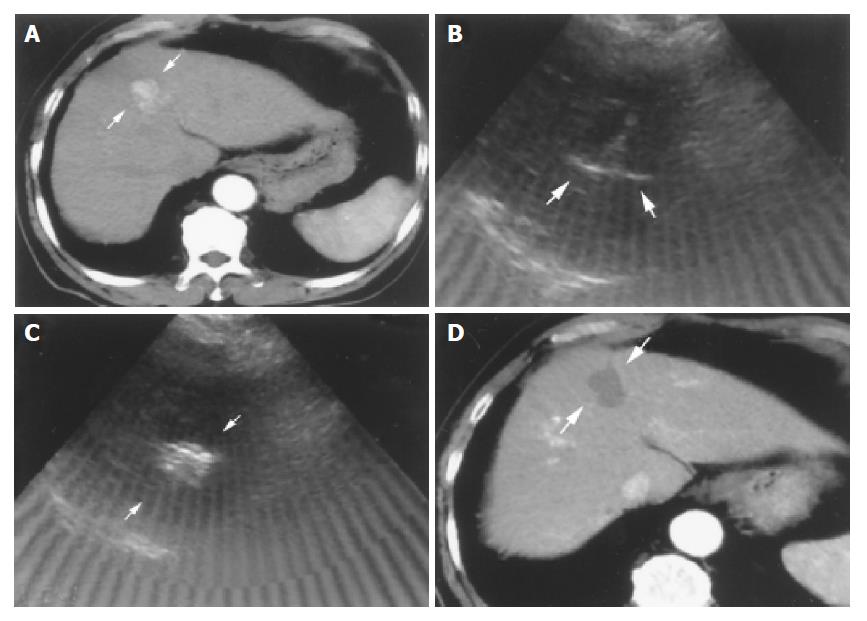 Figure 1 Successful RFA in an 82-year-old male patient with HCC.
A: Tri-phase CT scan showed an enhanced nodule in hepatic arterial phase about 2.8 cm in size before RFA (arrows); B: Radiofrequency ablation was performed in one session. The needle was introduced into the lower part of the tumor first with fully expanded tines under real-time ultrasound-guidance (arrows); C: Complete ablation after 2 ablative courses within 37 min was done. The tumor showed hyperechoic signals after RFA under ultrasound (arrows); D: Tri-phase CT scan showed complete necrosis of this tumor without enhancement in hepatic arterial phase one month after RFA (arrows).
---
Citation: Yu HC, Cheng JS, Lai KH, Lin CP, Lo GH, Lin CK, Hsu PI, Chan HH, Lo CC, Tsai WL, Chen WC. Factors for early tumor recurrence of single small hepatocellular carcinoma after percutaneous radiofrequency ablation therapy. World J Gastroenterol 2005; 11(10): 1439-1444
---