World J Gastroenterol.
Jan 15, 2004;
10(2): 260-263
Published online Jan 15, 2004. doi: 10.3748/wjg.v10.i2.260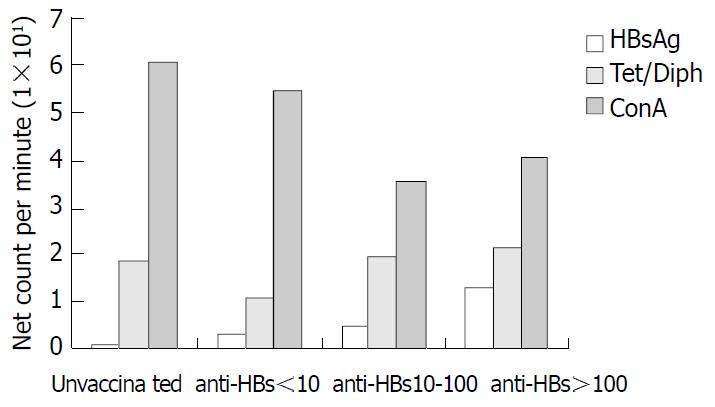 Figure 1 T cell proliferation to HBsAg, ConA and Tet/diph toxoid.
The lymphocyte proliferation correlates with serum anti-HBs levels. Neither the proliferative response to diphthe-ria and tetanus toxoid nor to the mitogen ConA did differ sig-nificantly between groups I-IV.
---
Citation: Wang RX, Boland GJ, Hattum JV, Gast GC. Long term persistence of T cell memory to HBsAg after hepatitis B vaccination. World J Gastroenterol 2004; 10(2): 260-263
---